What is Diabetes?
Diabetes, also called diabetes mellitus, is a condition that causes blood sugar to rise. Untreated diabetes can lead to serious medical problems, including cardiovascular disease.
Living with Type 2 diabetes?
Get monthly science-based diabetes and heart-healthy tips in your inbox. Know Diabetes by Heart raises awareness that living with Type 2 diabetes increases risk for heart disease and stroke – and that people should talk with their doctor at their next appointment about ways to reduce risk.
February is Black History Month
During February, we recognize the legacy of Black Americans who laid the foundation for the activists, health care professionals, social entrepreneurs and everyday heroes — and celebrate Black Americans who are making history every day.

Throughout the month we'll highlight the communities, small businesses, social entrepreneurs and innovators who are continuing to build a legacy of positive change through our business accelerator, scholarship program and impact investments.
Get support. Or offer it. Make a connection. For life.
Facing heart disease or stroke or caring for someone who is? Get encouragement and offer guidance during challenging times. Visit our Support Network.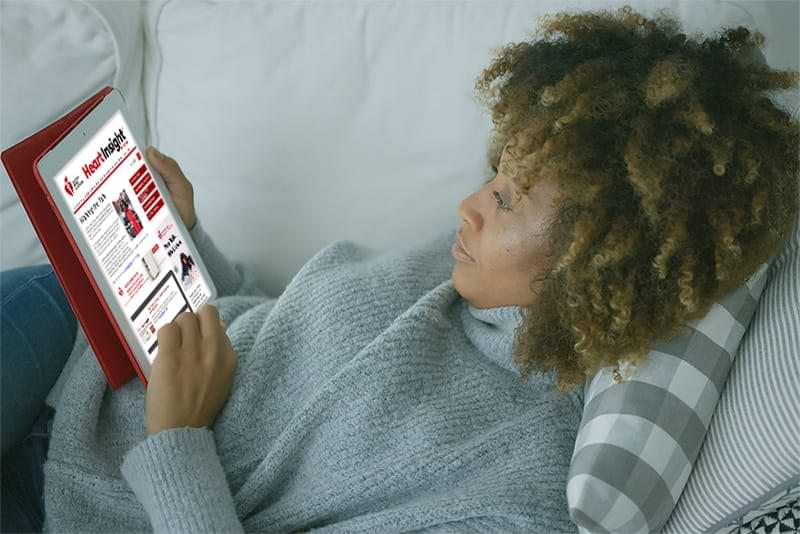 Heart Insight® e-news
Our monthly e-newsletter delivers helpful articles and the latest news for heart patients and their families.
Subscribe today!