Healthy Living
Here's a quick rundown on ways to keep from feeling run down.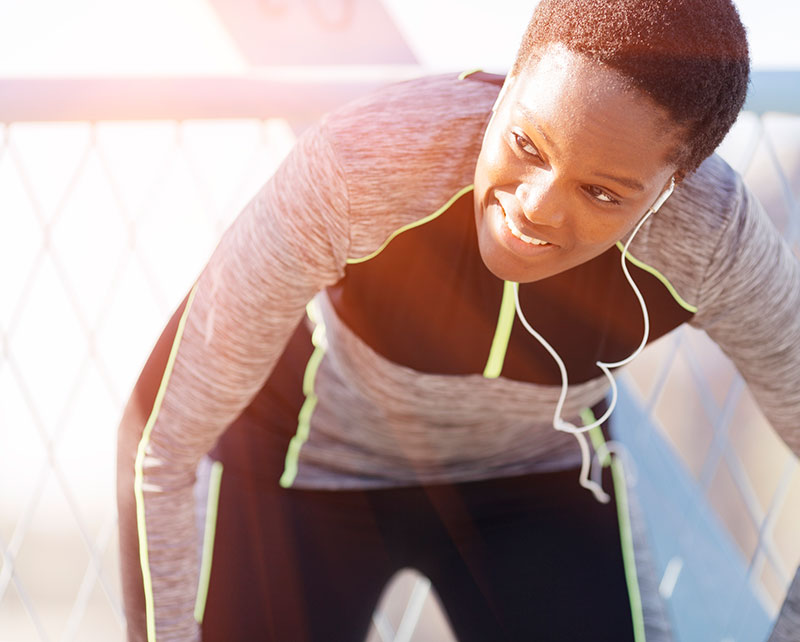 Healthy for GoodTM
Healthy for Good is a revolutionary healthy living movement to inspire you to create lasting change in your health and your life, one small step at a time. The approach is simple: Eat smart. Move more. Be well.
How do you want to live?@containerItem.RenderHeadingSizeTag("h2")>
Eat Smart
Healthy eating starts with healthy food choices. You don't need to be a chef to create nutritious, heart-healthy meals your family will love. Learn what to look for at the grocery store, restaurants, your workplace and any eating occasion.
Move More
A good starting goal is at least 150 minutes a week, but if you don't want to sweat the numbers, just move more! Find forms of exercise you like and will stick with, and build more opportunities to be active into your routine.
Be Well
How do you want to live? Along with eating right and being active, real health includes getting enough sleep, practicing mindfulness, managing stress, keeping mind and body fit, connecting socially, and more.
Featured Recipes
Delicious. Simple. Affordable. Quick. Cooking that's good for your heart and your wallet.
See All Recipes
Celebrate American Heart Month
Join Healthy for GoodTM for easy tips and tools to help build healthy habits for life.
You don't need a guilt trip. We know you know. You want to be Healthy for Good. And we're here to help.
We'll help keep you on track with tasty recipes, shareable tips, videos and hacks.
Science-based information
You-based motivation
Join Healthy for Good™ for easy tips and tools to help build healthy habits for life.