All the Colors, All the Time
An easy first step to eating healthy is to include fruits and vegetables at every meal and snack. All forms (fresh, frozen, canned and dried) and all colors count, so go ahead and add color to your plate – and your life.
Sneaking More Vegetables into Meals
We all know we need to be eating more veggies. Some of us love them and eat them at every meal. And then there are those of us who can't stomach the thought of chomping on something green that looks like a tree. And no, we're not talking about four-year-olds – we mean adults, too!
How to Make a Hearty, Healthy Salad
When we hear "salad," some people think lettuce tossed with a few vegetables. But salad can be so much more! In fact, it can easily become an inexpensive main meal with just a few additional ingredients.
Here are some building "blocks" to make a delicious and filling salad.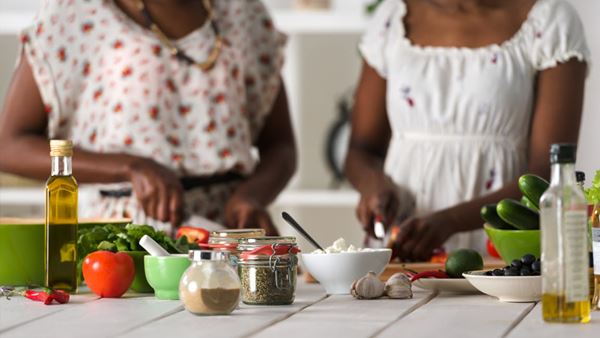 Join Healthy for GoodTM and get our free Shop Smart, Eat Smart digital recipe booklet while supplies last!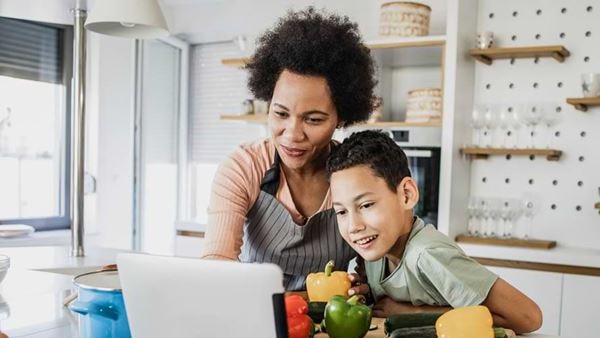 Top Ten Tips for Healthy Grilling and Barbecuing
Grilling is a fun and flavorful way to cook no matter the season – even if it's cold outside! Who doesn't love to cook together with friends outdoors in the summer and tailgate at the games during the fall and winter?
The best part is that grilling can be one of the healthiest ways to cook! Just follow our top ten tips for healthy grilling and barbecuing.
Healthy for GoodTM Sponsors and Supporters