Single Dads Become Super Dads with these Easy Recipes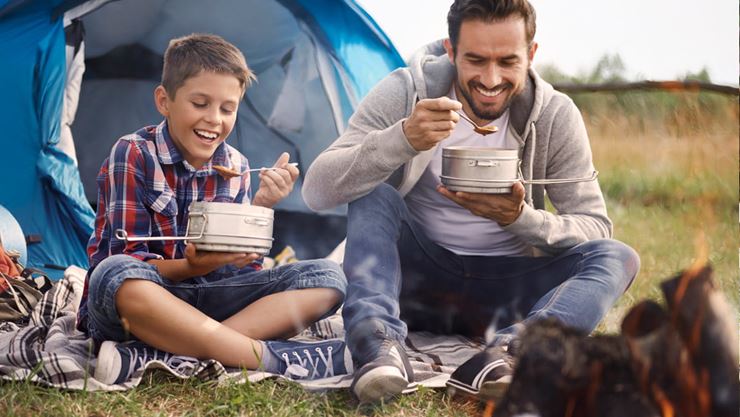 The AHA is grateful for volunteers, like Devin Alexander - Chef for NBC's Biggest Loser and author, to lend her voice on topics like this. Devin shares her personal perspective as a chef in this blog entry.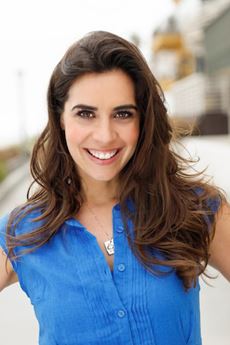 It's almost Father's Day, and with a 50% divorce rate these days, there are a lot of single dads out there. Having dated a couple single dads in the past, I know that so many single dads feel the pressure to do everything right – from feeding their kids a heart-healthy diet to making sure video games are cut off in lieu of some active fun instead.
When you're overwhelmed from the stress, it can be so easy to plop the kids in front of the tv or just stop at the drive-thru. But with a few quick recipes and a couple of activities to look forward to, you can easily feel like SuperDad when it comes to the health of your little ones AND yourself!
Some of my favorite adult activities are amazingly fun, like Hoopnotica (hula hooping) and Kangoo (workout with kangaroo boots!). Or go totally kid (and dad!) friendly and take them to a bounce house! Trampoline parks have been popping up all over the US, letting everyone jump around for hours (and could you ask for an easier or better way to expend some 4-year-old energy?).
I also love to be active outdoors. Just last weekend I went on a bike ride with one of my friends and his children and everyone had a blast! Then we came home and made homemade ravioli that I colored with all natural food coloring – such a fun day for everyone. And the kids are still talking about their pink and blue ravioli. Now, I am not suggesting that everyone go make colored homemade ravioli, but simple recipe ideas will have your kids in the kitchen helping and everyone eating healthy food that doesn't feel healthy!
Here's a few recipes to get you started:
BearyMelon "Cookies"
Let's face it, kids (big and small) love cookies. By calling these adorable slices of watermelon "cookies" and decorating them a bit, your kids and their friends are a lot more likely to accept them as an after-school snack. Best part? You can turn them into whatever your kids love: dinosaurs, puppies… all you need are cookie cutters! Heck, it's possible word will even get out that you're the cool mom, dad, aunt or uncle on the block, and you'll have kids flocking to your house for these yummy and fun treats! If you don't want to go through the trouble of making my "Cut the Crap" whipped topping, stop at your local natural foods store and grab the healthiest icing you can find (after all, you don't add much!)

Lemon Thyme Chicken Kabobs
Now a lot of dads are great with grills. Take this awesome chicken recipe and make it fun with your kids by letting it be the base of Stuff-Your-Own-Pita-Pockets. Have them add lettuce, tomatoes, cucumber, and a good low-sodium, low in saturated fat hummus or tzatziki sauce (another good one to look for at your natural foods store).

PB&J Spirals
Out on your active adventures? Don't be tempted by the greasy food stands and pack a picnic instead with my PB&J Spirals. This just-as-simple spin on the original will make your kids excited to open the lunch basket. Opt for low-sodium tortillas and natural, unsalted peanut butter.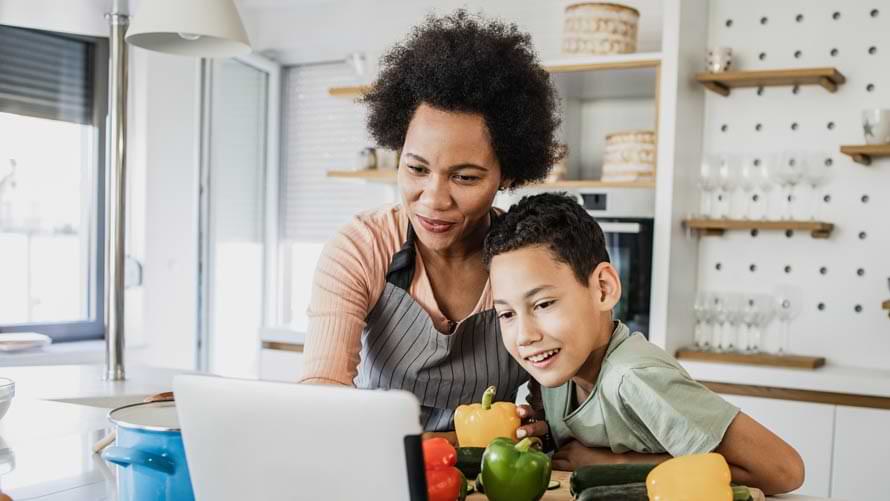 ---