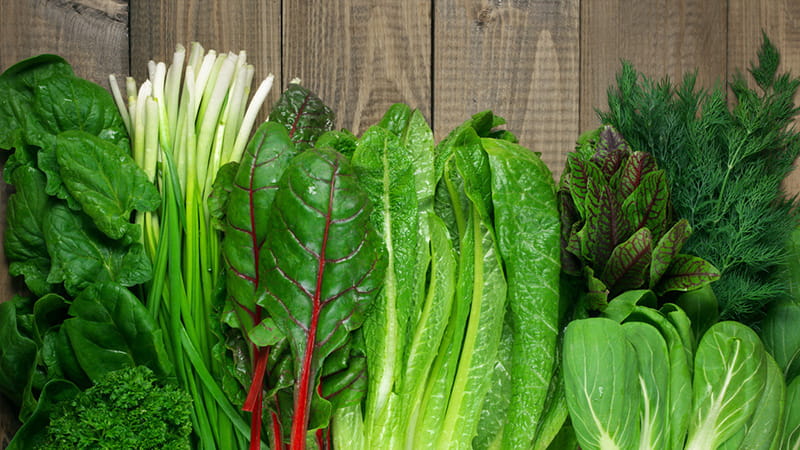 Whether you grow your own or buy at the market, fresh herbs can wake up any recipe, along with your taste buds, with fresh and bold flavor, without adding salt flavor. For tips on how to store fresh herbs, check out the Tis the Seasonings article. To learn about how certain herbs taste and how to pair their flavor with the most appropriate dishes, read on:
Basil
Flavor: Sweet and fresh
Prep: Basil leaves are delicate so a sharp knife is necessary. Roll them up tightly and slowly slice or chop.
Tips: Add to a dish right before serving. Basil can be substituted for mint in most recipes.
Pair with: Tomato sauce (no added salt), pastas, salads, low sodium salad dressings, low-sodium pizza, low-sodium soups, summer vegetables, eggs, chicken and fish dishes
Simple Dish: Layer slices of tomato, low-fat, low sodium mozzarella and basil leaves. Drizzle with olive oil and a few shakes of black pepper.
Cilantro
Flavor: Refreshing
Prep: Also delicate, cilantro needs to be gently chopped.
Tips: Do not cook fresh cilantro - instead, add to a dish just before serving.
Pair with: Beans, tomatoes, corn, peppers, avocados, rice, salads, low-sodium salad dressings and low-sodium, low-fat yogurt sauce
Simple Dish: Mix together black beans, corn, chopped red bell pepper, chopped jalapeño pepper, cilantro and a squeeze of lime juice.
Mint
Flavor: Sweet and cool
Prep: Since mint is similar to basil, prepare the same way.
Tips: There's a reason gum and toothpaste is mint flavored, you can chew it to get a clean tasting mouth!
Pair with: Fruit cups, carrots, cucumbers, salads, peas, lamb, beans, desserts, unsweetened ice tea, water and low-fat yogurt with no added sugar
Simple Dish: Chop up watermelon and cantaloupe. Drizzle the fruit with a mixture of mint and low-fat vanilla yogurt.
Oregano
Flavor: Earthy
Prep: Strip the leaves from the stem. Discard stem and firmly chop leaves right before using.
Tips: A common combination in Greek dishes is oregano, mint and lemon.
Pair with: Tomatoes, no-added-salt tomato sauce, zucchini, potatoes, peppers, beans, mushrooms, eggs, low-sodium soups, salad, low-sodium pizza, pastas, oily fish and poultry
Simple Dish: Whisk lemon juice, olive oil, vinegar, oregano and mint. Pour over cooked red potatoes.
Parsley
Flavor: Light and fresh (Italian flat leaf). Slightly peppery (curly)
Prep: Gently chop both stems and leaves. Add to a dish during the final minutes of cooking or right before serving.
Tips: Italian flat-leaf parsley looks a bit like cilantro and is the most versatile in dishes because of its light and fresh flavor. Curly leaf parsley has little curly leaves.
Pair with: Chicken, egg dishes, fish, seafood, low-sodium soups, salads, potatoes, pasta, tomatoes, no-salt-added tomato sauce, carrots and eggplant
Simple Dish: Whisk together olive oil with lemon juice and parsley, mint, garlic and chives. Serve over broiled white fish like cod or flounder.
Rosemary
Flavor: Woodsy and lemony
Prep: Pinch your finger and thumb at top of stem and firmly pull down length of branch to remove leaves. Discard stem and firmly chop leaves.
Tips: Because rosemary is such a strong tasting herb, use in small amounts.
Pair with: Roasted root vegetables, potatoes, tomatoes, beans, cabbage, oily fish, shrimp, pears, apples, fiber-rich whole grain breads and low-sodium soups
Simple Dish: Use sprigs of rosemary as skewers to grill shrimp.
Thyme
Flavor: Lemony and light
Prep: Remove leaves similar to you prepare rosemary but more gently as thyme is delicate. Since the leaves are so little, you don't need to chop them.
Tips: Add at the beginning of cooking process for the best flavor.
Pair with: Chicken, carrots, corn, mushrooms, potatoes, tomatoes, green beans and low-sodium: soups, chowders, stews
Simple Dish: Add chopped tomatoes, onion, olive oil and thyme to a roasting pan. Slow roast for one hour at 300 degrees for a delicious chunky tomato topping for whole grain pasta.
Last reviewed 1/2015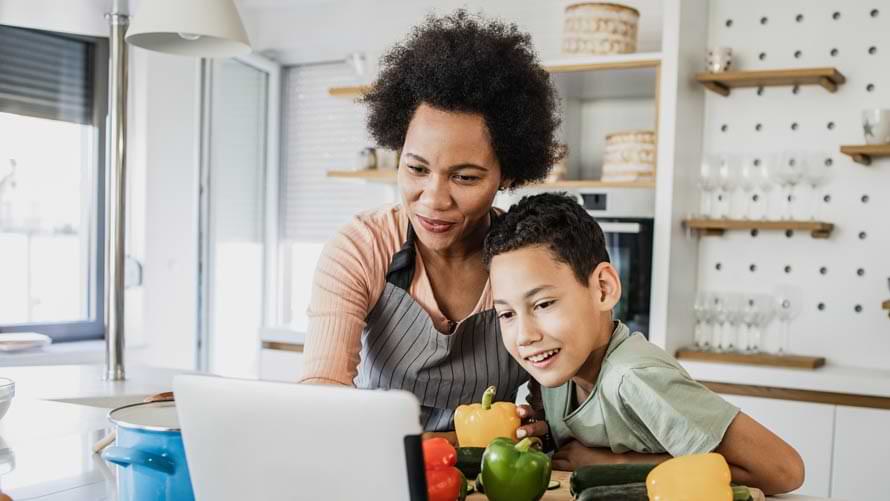 ---