---
Energy drinks may provide jolt to heart, blood pressure
By American Heart Association News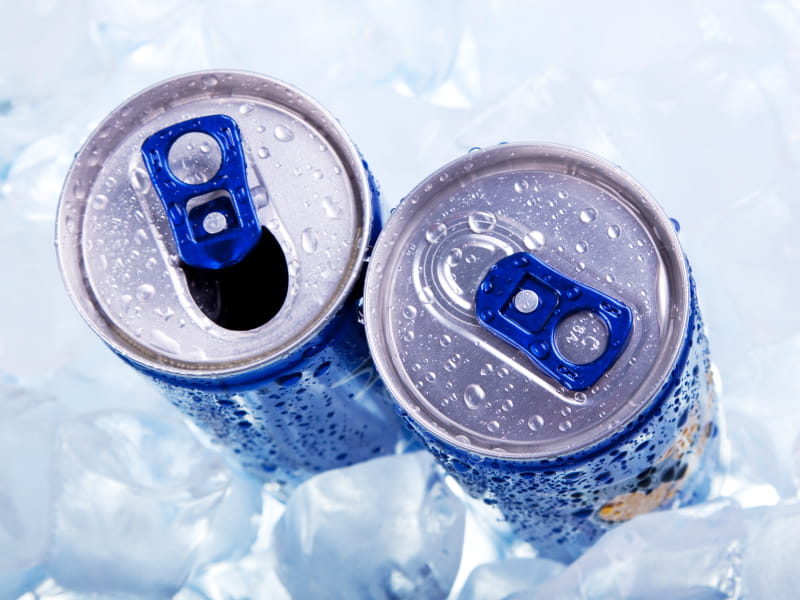 People who drank 32 ounces of energy drinks in an hour had abnormal electrical activity in their hearts and higher blood pressure four hours later, a small study has found.
The study, published in the Journal of the American Heart Association, enrolled 34 volunteers between the ages of 18 and 40. That makes it the largest controlled study of the effects of energy drinks on the heart and blood pressure in young, healthy people, researchers said. It confirmed findings in earlier studies.
Participants were randomly assigned to drink 32 ounces of one of two commercially available energy drinks or a placebo on three separate days. Researchers charted the electrical activity of their hearts using an electrocardiogram. It recorded the time it takes the heart's lower chambers to prepare to generate a beat again.
If this time interval is either too short or too long, it can cause the heart to beat abnormally. This resulting arrhythmia can be life-threatening.
For those who consumed an energy drink, the interval was higher at four hours when compared to placebo drinkers. Both the top and bottom numbers in the blood pressure measurement also rose.
The effects went beyond what caffeine alone might cause, said lead author Sachin A. Shah, professor of pharmacy practice at the University of the Pacific's Thomas J. Long School of Pharmacy and Health Sciences in Stockton, California.
"We urgently need to investigate the particular ingredient or combination of ingredients in different types of energy drinks that might explain the findings seen in our clinical trial," he said in a news release.
The energy drinks had either 304 or 320 milligrams of caffeine per 32 ounces. Caffeine at doses under 400 milligrams is not expected to cause any electrocardiographic changes, the study said. Federal dietary guidelines say three to five 8-ounce cups of coffee a day can have up to 400 milligrams of caffeine. The energy drinks in the study also contained various B vitamins, an amino acid called taurine and glucuronolactone, which is found in plants and connective tissues.
"Energy drinks are readily accessible and commonly consumed by a large number of teens and young adults, including college students," study co-author Kate O'Dell, professor of pharmacy and director of experiential programs at the University of the Pacific, said in a news release. "Understanding how these drinks affect the heart is extremely important."
About 30% of Americans ages 12 through 17 regularly consume energy drinks, which have been linked to increased emergency room visits and death, the study said.
Shah said health care professionals should advise people with heart issues or high blood pressure to limit energy drinks or monitor their consumption. "The public should be aware of the impact of energy drinks on their body, especially if they have other underlying health conditions."
If you have questions or comments about this story, please email [email protected].
---