Salmon Sorrento - Delicious Decisions
With its thick, colorful sauce, this dish provides a way to dress up salmon without covering up its natural flavor.

Ingredients
4 Servings
Directions
Tip: Click on step to mark as complete.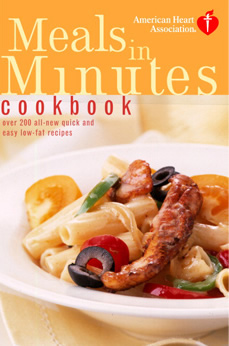 Like the Recipe? It and Many Others are Available in the Cookbook Below:
American Heart Association Meals in Minutes Cookbook
Calories
202
Total Fat
9 g
Saturated Fat
2 g
Polyunsaturated Fat
1 g
Monounsaturated Fat
5 g
Cholesterol
84 mg
Sodium
337 mg
Total Carbohydrate
6 g
Dietary Fiber
1 g
Protein
24 g
Please sign in to add recipes to your Recipe Box.
Log In