Tomato & Ricotta Toast
Have you heard? Toast is trending, and it's not just for breakfast anymore! Shake up your breakfast routine with this easy Simple Cooking with Heart toast recipe or devour as an afternoon snack. For any leftover ricotta cheese in the container, consider smearing it over tomato slices. Top with breadcrumbs and broil for a couple minutes.
Ingredients
4 Servings

1.03
Price per serving

127
Calories per serving

0.2 g
Sat. Fat per serving

236 mg
Sodium per serving
View Full Nutrition Info
collapse
Quick Tips

Tip: Serving size 1 toast

Keep it Healthy: Compare labels for Italian seasoning, making sure to go with the one without any added sodium. Or, consider making your own using equal proportions of the following dried herbs: basil, oregano, thyme, rosemary, and garlic powder.

Cooking Tip: The same amount of chopped chives or red onion can be substituted for the scallions.

Tip: Prefer to turn this toast into a hot sandwich for lunch? Simply place toast on a foil-lined baking sheet and pop under the broiler until cheese is melty, about 1 to 2 minutes.
Directions
Tip: Click on step to mark as complete.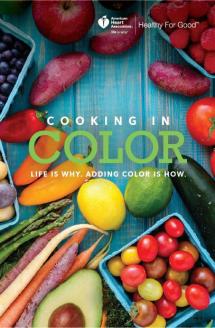 Like the Recipe? It and Many Others are Available in the Cookbook Below:
Purchase Cooking in Color
Copyright © 2018 American Heart Association, Healthy For GoodTM, heart.org/healthyforgood Every purchase helps fund the work of the AHA/ASA.
Calories
127
Total Fat
1.1 g
Saturated Fat
0.2 g
Trans Fat
0.2 g
Polyunsaturated Fat
0.2 g
Monounsaturated Fat
0.5 g
Cholesterol
5 mg
Sodium
236 mg
Total Carbohydrate
16 g
Dietary Fiber
3 g
Sugars
5 g
Protein
12 g
Dietary Exchanges
1 starch, 1 lean meat
Please sign in to add recipes to your Recipe Box.
Log In