Bacon Mushroom Mac and Cheese
This Simple Cooking with Heart recipe is a healthy twist on an American ultra-comfort food dish that you wouldn't believe can be good for you too!
Ingredients
8 Servings
Directions
Tip: Click on step to mark as complete.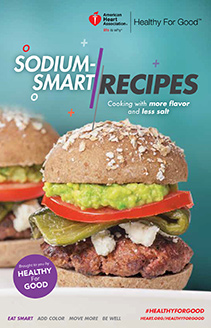 Like the Recipe? It and Many Others are Available in the Cookbook Below:
Sodium Smart Recipe Magazine
Copyright © 2018 American Heart Association, Healthy For GoodTM, heart.org/healthyforgood
Calories
180
Total Fat
6.0 g
Saturated Fat
2.0 g
Trans Fat
0.0 g
Polyunsaturated Fat
0.5 g
Monounsaturated Fat
2.0 g
Cholesterol
14 mg
Sodium
201 mg
Dietary Fiber
21 g
Sugars
3 g
Protein
11 g
Please sign in to add recipes to your Recipe Box.
Log In