Ranch-Chive Popcorn
All the herby dill and garlic flavors of a Ranch dressing, just in popcorn form are in this Simple Cooking with Heart recipe. Stovetop popcorn only takes a few minutes and yet is both healthier and cheaper than microwave popcorn.
Ingredients
6 Servings

0.42
Price per serving

184
Calories per serving

0.9 g
Sat. Fat per serving

100 mg
Sodium per serving
View Full Nutrition Info
collapse
Quick Tips

Keep it Healthy: Oils like canola, safflower, or olive oil are a heart-healthier alternative to drizzle over popcorn in place of butter.



Cooking Tip: The common 3-ounce microwave popcorn will yield a little more than the 10 cups of popcorn in this recipe. Continue to follow the directions for the Ranch-Chive oil and drizzle over the microwave popcorn.

Tip: If going the microwave popcorn route, make sure to choose the 94 percent fat-free variety. Also, compare the sodium content, aiming for bags with 30 to 40 milligrams of sodium per serving.
Directions
Tip: Click on step to mark as complete.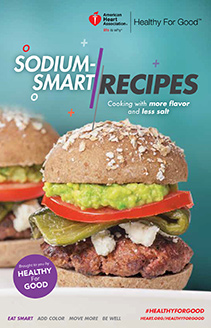 Like the Recipe? It and Many Others are Available in the Cookbook Below:
Sodium Smart Recipe Magazine
Copyright © 2018 American Heart Association, Healthy For GoodTM, heart.org/healthyforgood
Calories
184
Total Fat
10.5 g
Saturated Fat
0.9 g
Trans Fat
0.0 g
Polyunsaturated Fat
3.3 g
Monounsaturated Fat
6.2 g
Cholesterol
0 mg
Sodium
100 mg
Total Carbohydrate
20 g
Dietary Fiber
4 g
Sugars
0 g
Protein
3 g
Dietary Exchanges
1 1/2 starch, 2 fat
Please sign in to add recipes to your Recipe Box.
Log In